WELCOME TO SARASOTA PAIN TREATMENT CENTER!
Our focus is balancing the body structurally through soft tissue manipulation using Neurosomatic Therapy. Our cutting edge therapy will relieve your pain, restore movement, & renew your hope of living pain free through
Non-Surgical, Non-Invasive, & Non-Chiropractic Treatment.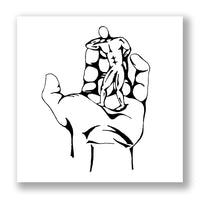 What is Neurosomatic Therapy?
Neurosomatic Therapy (NST) is an integrative form of manual therapy that identifies and corrects structural and biomechanical imbalances in the body that cause chronic pain. Chronic pain has traditionally been treated in a way that does not address the underlying soft tissue causes of pain. When performed in isolation, massage therapy, physical therapy, chiropractic care, and medicinal pain management fail to address the entire health issue. By carefully analyzing dysfunctional postural and movement patterns we can create a comprehensive therapy program to treat the underlying cause of your pain.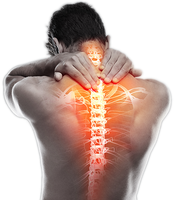 NST fully addresses the five stages of rehabilitation:

1) Eliminate Muscle Spasm
2) Restore Flexibility
3) Restore Proper Biomechanics
4) Increase Muscle Strength
5) Increase Muscular Endurance

The best part of NST is that it not only focuses on eliminating pain, but also educates the patient on ways to prevent recurrence of the injury and a better understanding of how their pain began
WHY CHOOSE NEUROSOMATIC THERAPY OVER OTHER TYPES OF THERAPY?
"How come no one else has figured this out?" This is the most frequently asked question by our patients at the Sarasota Pain Treatment Center. The answer is not that we are exceptionally brilliant or that other healthcare providers purposely withhold information. The answer is just that we look at the body differently. In studying the human body, there are two disciplines that the material is broken down into: anatomy and physiology. In studying these two disciplines, it becomes obvious that they cannot be separated. As the function changes, so will the form. As the form changes, so will the function.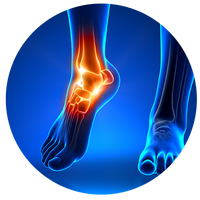 Most healthcare providers specialize in physiology, the function of the body. They are concerned with hormone levels, heart rate, blood pressure, enzyme levels, etc. Their treatments, therefore, are focused on correcting through chemical means, mostly, medication. We, however, are focused more on the anatomy, or structure of the human body. By looking at the body as a structural entity and understanding how imbalances in the structure can affect the function, we can often find seemingly simple solutions to health issues that have eluded even the best healthcare practitioners.

The simple act of doing a thorough postural and gait analysis is often all it takes for a well-trained Neurosomatic Therapist to get to the root of a persistent health issue. The analysis is designed to reveal muscular and structural imbalances in the body. Once recognized, the therapist can then employ a variety of techniques, including massage, stretching, and myofacial release to restore balance to the body. This in-depth anatomical approach to body homeostasis sets our treatment apart from traditional treatments for pain another common health issues. Ultimately, it is this approach that allows us to be successful with such a wide variety of conditions.
Patient Intake Form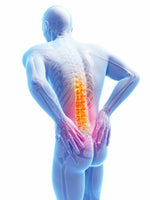 WHAT ARE PEOPLE SAYING ABOUT SPTC?
"I am now pain free, and cannot describe how great it feels to be back to normal. Thank you Casey, you gave me back my life!"

DEBBIE R
"The treatment & advice from therapist Casey Smith from the Sarasota Pain Treatment Center has aided me in ways that no other physician has been able to provide."

ROBERT AITKEN
"I found Sarasota Pain Treatment Center & Casey Smith to both be very professional and his work very effective in relieving my lower back pain!

LISA RICHARDS
"I had never heard of neurosomatic therapy prior to meeting Casey and I have to say I am a huge fan. To be clear, this is not chiropractic, pain meds or massage therapy"

Jaime Flowers
For anyone experiencing extreme pain or discomfort, I highly recommend this impressive man. I walked in not sure what to expect or what I would get out of the consultation/appointment; and when I walked out, I was not only physically refreshed but mentally refreshed. His knowledge in this field is probably the most rewarding and reassuring part about the process of healing.

Kristyn Truesdale
"I had major scar tissue and adhesions throughout my scapula, traps & rhomboids so bad I couldn't retract my shoulders back and started getting neck pains because of it. I feel like a completely new person with mobility now."

Francesca Bologno
I had pain in my upper back on my right side for 9 years. I had been to a few doctors who recommended changing how I was sitting at work or wanted to give me pain meds. Casey was able to get rid of this pain in an extremely short period of time and it has not come back since!

Jaime S.
"I walked into Casey's office full of pain. I walked out with less pain and full of hope."

Marie Blunt
Casey is incredibly knowledgeable about his profession and will go above and beyond for his patient's well being. I highly recommend his services and highly recommend him for the entire families overall health and well being.

Monica B.
MEET THE TEAM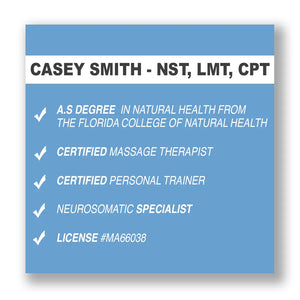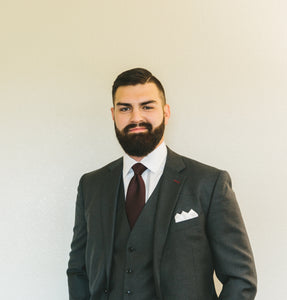 THE BEGINNING
Casey began his career path after a close friend and professional bodybuilder inspired him to begin bodywork. From then on he had an insatiable passion to help better the lives of athletes and those who suffer from chronic pain. In the Spring of 2013, Casey opened the Sarasota Pain Treatment Center located in the heart of Downtown Sarasota, Florida. He is nothing short of thrilled to be given the opportunity to work in this field he has long had a passion for and finally able to fulfill his long awaited aspiration of bettering the lives of others through quality pain treatment.
EDUCATION AND TRAINING
Casey began his formal training at the Florida College of Natural Health where he completed over 1,300 clinical hours and earned his Associates of Science degree in Natural Health with a concentration in Advanced Massage Techniques. While attending, a professor in the Trigger Point Therapy class he had taken inspired him to really focus on clinical work. Casey completed school and attained his state licensure for Massage Therapy in 2011.
CONTINUED EDUCATION AND EXPERIENCE
Shortly after graduating, Casey began studying therapist Paul St. John's cutting edge work in Neurosomatic Therapy. After only one course he knew for sure he had found his passion. Casey completed his training in Neurosomatic therapy and then spent two years as a staff therapist at the St. John-Clark Pain Treatment Center (Clearwater, FL) applying and refining the skills he had attained.
After founding his clinic in 2013, in beautiful Sarasota, FL he continued to develop his skills as a therapist & instructor. He served as a teachers assistant & teacher at the Center for Neurosomatic Studies for 2 years. In 2017 his family began to blossom, his wife has since blessed him with 3 children over the years and has come to enjoy fatherhood as much as his therapy work. Casey has continued to proudly serve the community of Sarasota for 10 years now. Through Caseys persistence he has experience roughly 20,000 clinical patient hours in this time. This experience can be seen in his work with specific insight to details about the body, postural patterns and specific functions of the body that inhibit its full potential. Casey is anticipating many more years of expanding his practice to help others, wether it be through treatments, education, or instruction. Casey has since started his own podcast called NST & Things were we discuss life, neurosomatic therapy, and all things posture. Please check top of website for link.
Professional Rates for Casey Smith
Initial office visit $300
Standard Office Treatment $200
Off-Hour Consultation $450
Take a look at a few common pain issues that NST can treat...
Sarasota Pain Treatment Center
2389 Ringling Blvd. Suite B 
Sarasota, FL 34237 
Mon & Wed: 12pm - 4:30pm
Tues & Fri: 9am - 1:30pm
Thur & Sat: Concierge Services Only
Sunday: CLOSED
Call Today: 941-960-2096